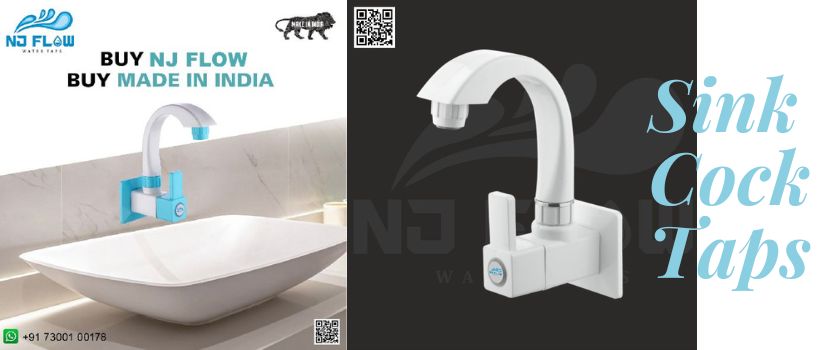 Kitchen faucets, usually referred to as sink cock taps, are an essential part of any kitchen. They are necessary for duties like filling pots, cleaning dishes, and upholding cleanliness. Sink cock taps by Sink Cock Taps Manufacturer can provide your kitchen with a little more flair and beauty.
Flexible Design and Function
Sink cock taps are available in a variety of styles and features to accommodate different kitchen layouts and user preferences. Every kitchen design has a suitable tap, from traditional single-handle faucets to cutting-edge touchless ones. Additionally, the functionality of these taps is improved by features like pull-out sprayers, swivel spouts, and adjustable water flow.
Longevity and Robustness
Durability is an important feature to take into account while selecting a sink cock tap by Sink Cock Taps Manufacturer. Stainless steel, brass, or other premium materials used to make high-quality taps guarantee their durability and resistance to corrosion. Purchasing a long-lasting tap will help you avoid having to make regular repairs and replacements. This makes it a good long-term decision.
Saving Water Technology
Sink cock taps with water-saving technology can aid in the fight to conserve water. This is becoming more and more vital. Many contemporary faucets are built with aerators or flow restrictors that lower water usage without sacrificing functionality. This reduces your water usage while also benefiting the environment.
Simple Installation and Upkeep
Sink cock taps are a practical addition to any kitchen since they are made for simple installation. Aerators may be easily removed for cleaning. These are only one of the user-friendly features that most taps have that make maintenance easier. Your tap will last a long time and work at its best if you do routine maintenance.
Improved Kitchen Hygiene
Hygiene in the kitchen is extremely important, and sink cock taps are essential to keeping it. For their improved sanitary qualities, touchless faucets in particular are growing in popularity. With motion sensors, you may turn on the water flow without touching the tap, preventing the cross-contamination and transmission of germs.
Combining Elegance And Style
Sink cock taps are ornamental items that may improve the looks of your kitchen in addition to being practical devices. The style and finish of the tap can harmonize with the rest of your kitchen design. There is a tap to fit your vision, whether you like a traditional, modern, or industrial style.
Features That Are Practical for Daily Use
Modern sink cock taps provide a variety of useful functions that speed up kitchen operations. For instance, pull-out sprayers make it simpler to clean the sink and rinse dishes. Single-handle taps simplify your regular kitchen tasks by enabling simple temperature and water flow changes with only one hand.
Safety and Temperature Control
A lot of sink cock taps have temperature control options to make using them safe and pleasant. Some faucets have thermostatic valves built into them that keep the water temperature constant. This eliminates rapid changes that can cause scalding or pain.
Choosing the Right Size and Height
The size and height of your kitchen sink should be taken into account when choosing a sink cock tap. Atap that is too short could make it difficult to wash bigger things. Although, a tap that is too tall might result in water splashing. Make sure the tap you select blends nicely with the shape and size of your sink.
An Essential Kitchen Fixture
Sink cock taps are a necessary and functional component of every kitchen. They make daily duties more convenient. They also improve the entire appearance and feel of your kitchen thanks to their usefulness, toughness, and elegant designs.
Sink cock taps are always being improved, from touchless technology to water-saving features, to match the demands of contemporary families. A high-quality sink cock tap will surely improve your kitchen experience.